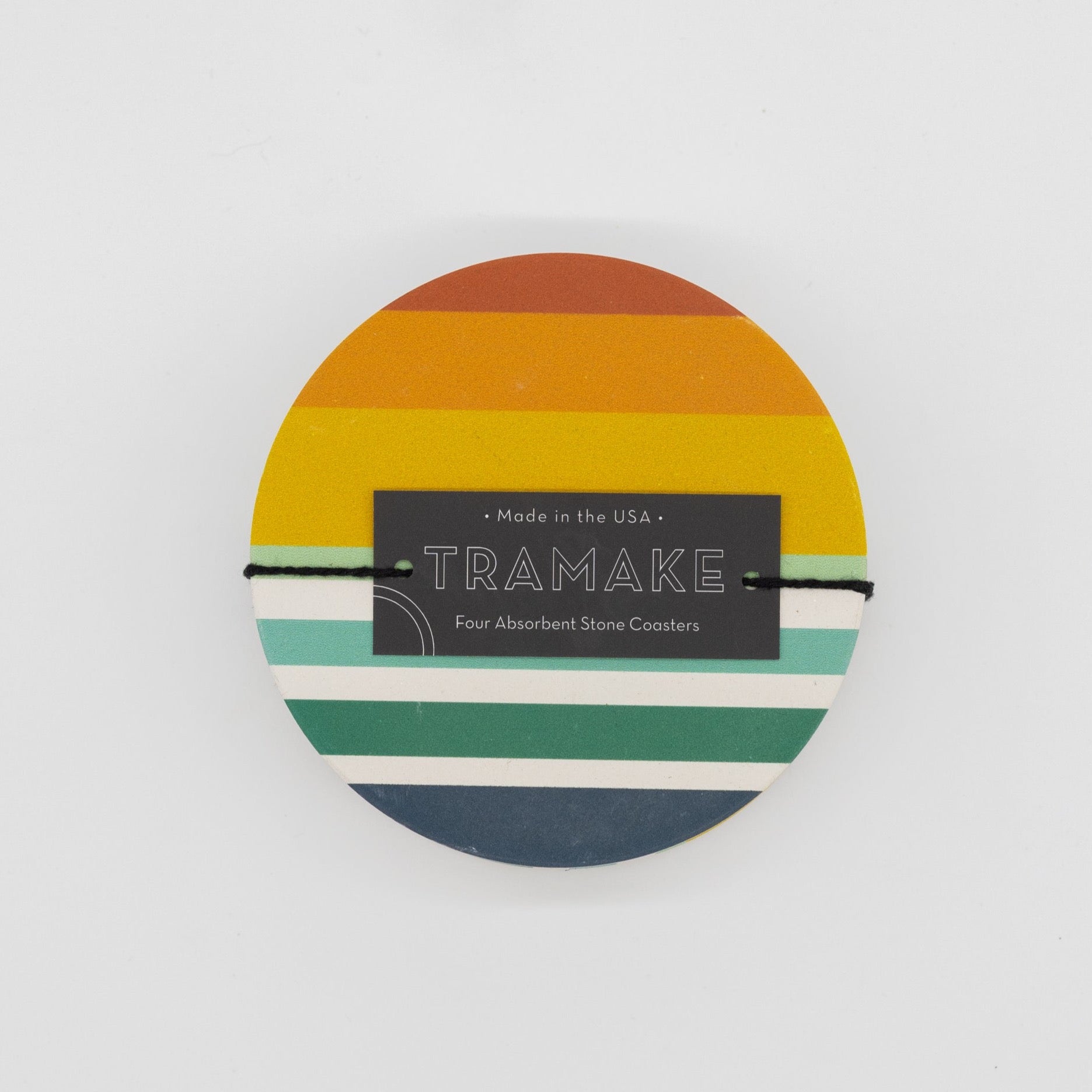 Super absorbent coasters feature a luxe matte ceramic finish, large surface area, and an impressive weight. A fun way to add some color or pattern to any space.
Set of 4 Coasters - 4.25" diameter - absorbent stone with cork underside.
Ideal for cold drinks, catching condensation. Care: rinse spills immediately - dry cork side up. Metal will scratch surface. Treat stains by soaking in hydrogen peroxide for 1 hour. Rinse well and allow to air dry. Don't stack until totally dry.