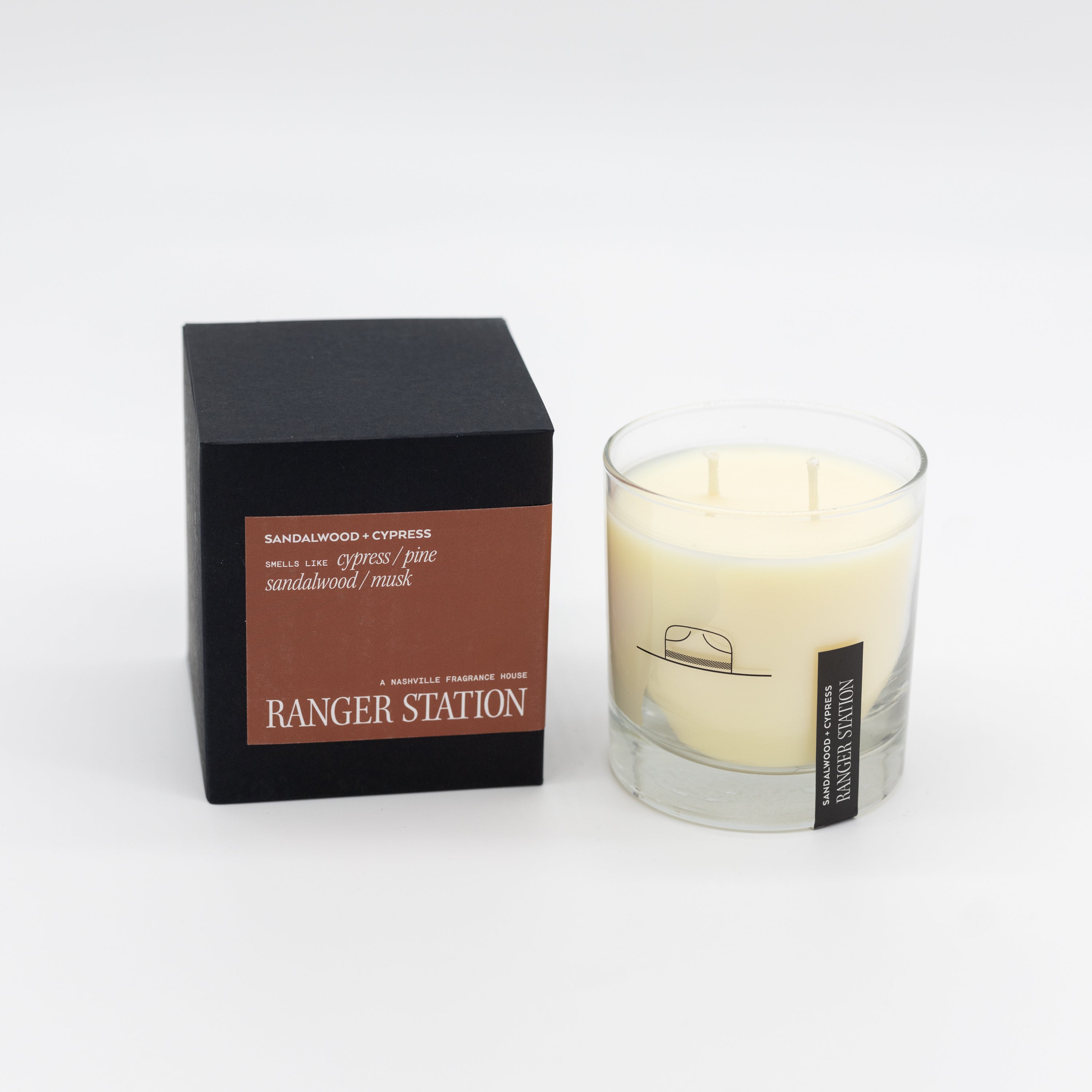 Sandlewood and Cypress Candle
A fresh green earthiness and the tingle of smoke are a grounding presence in Sandalwood & Cypress, a fragrance that aims to capture the feeling of effervescence and the momentary energy in the changing of seasons. The tension is finely balanced between top notes of minty eucalyptus, tart raspberry, and the shadowy depth of vetiver and sandalwood. The swirling bouquet of violet leaf and black tea dance throughout, lending to an overall effect that feels like the gradual melt of winter snow in the bright morning sun, revealing tender new growth and a forest returning to life.
8 oz. premium soy wax blend
Poured and packaged by hand in Nashville, TN
30+ hour burn time
Each candle comes with matches, and a perfectly paired cocktail recipe to enjoy once the candle is burned through.
Dimensions: 4" l x 4" w x 4" h
Weight: 1.5 lb (0.7 kg)