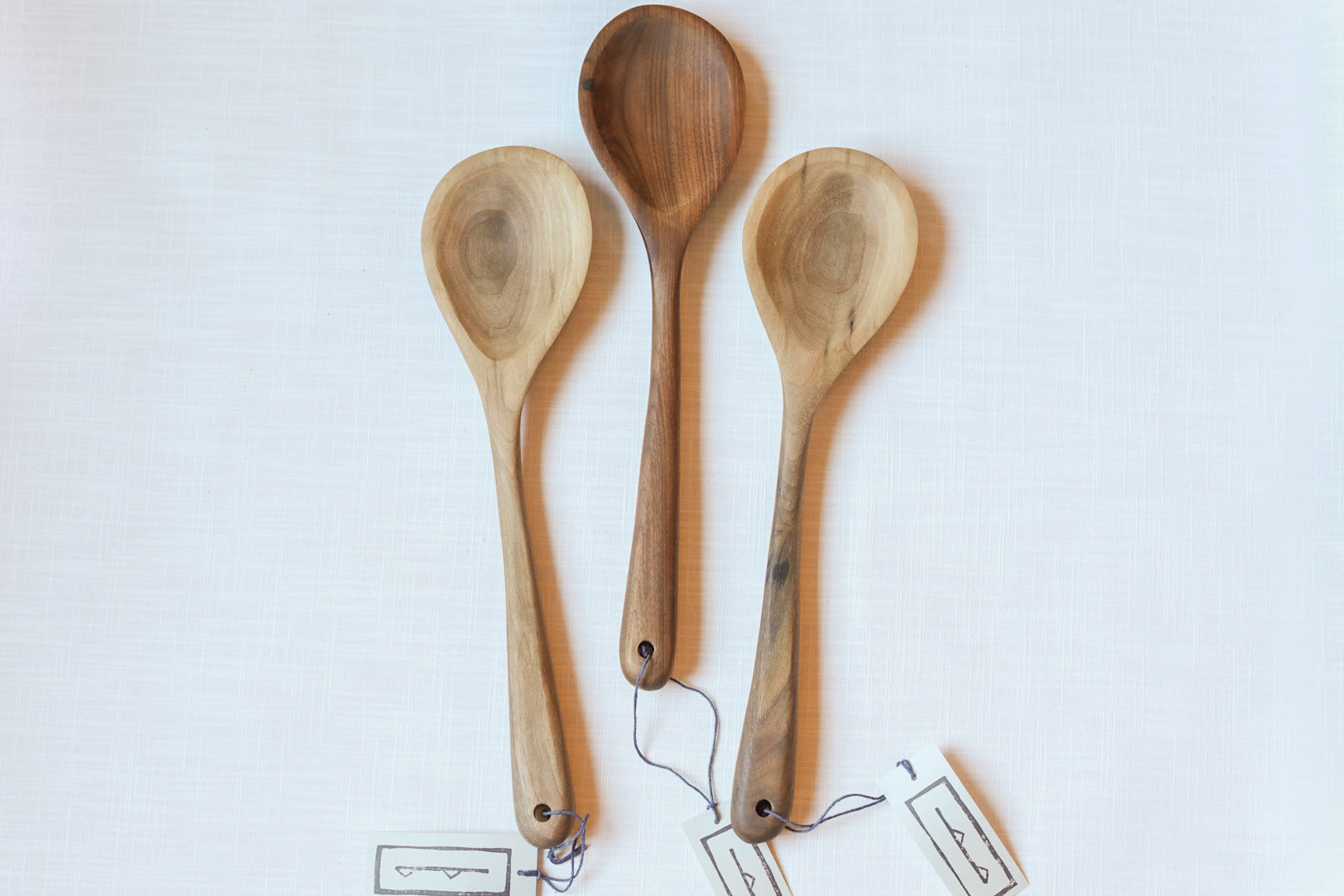 Hand Carved Wooden Pot Spoon
Handcarved from Tennessee hardwoods, this unique piece has true character.

This spoon is ideal for stirring at the stove and serving at the table.

Hand-finished with a homemade blend of local beeswax and raw linseed oil
Each piece is individually made and might differ slightly from 
the one pictured.
Dimensions 14" x 3" x 1"
Available in Charred Maple, Cherry and Walnut