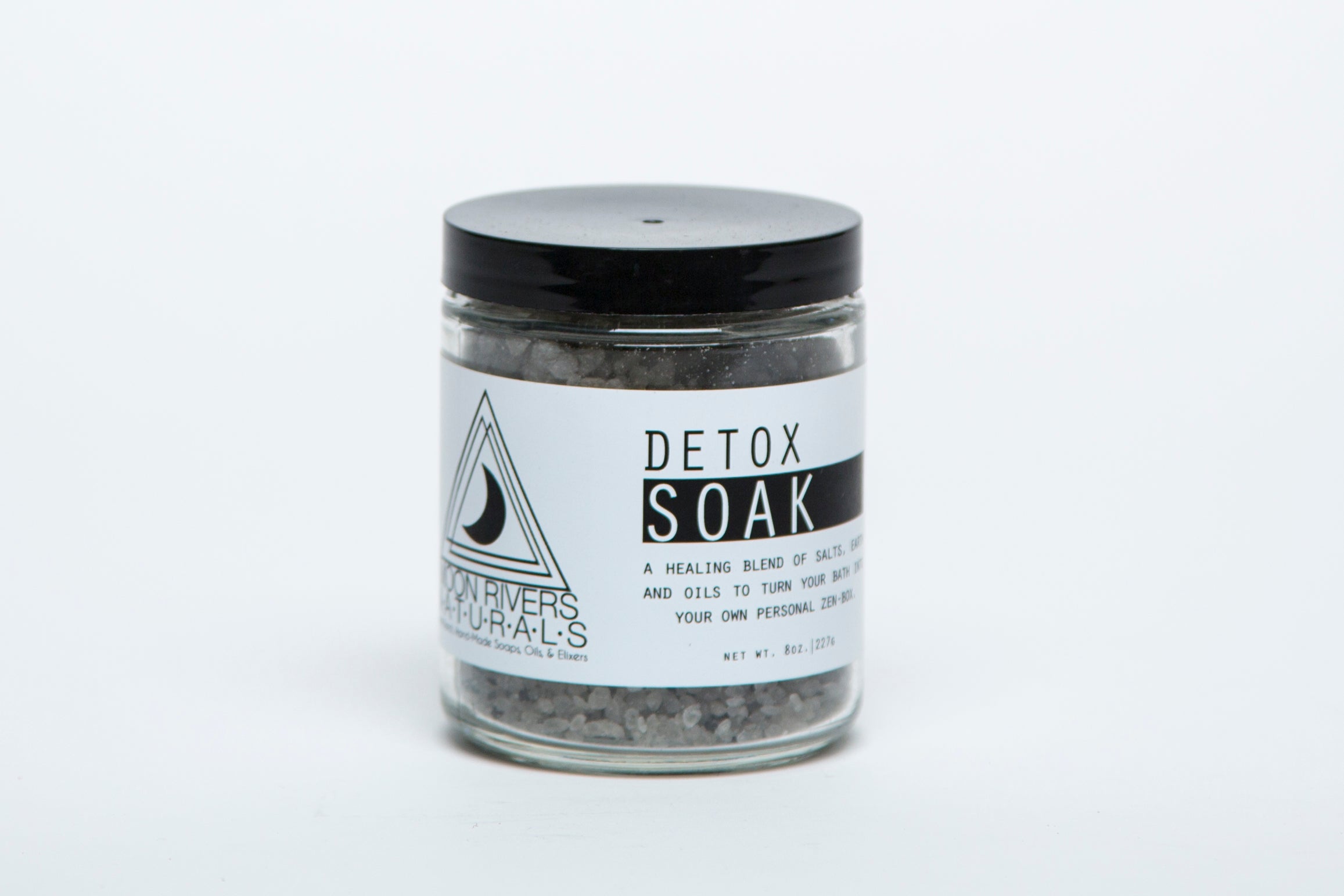 Blended with Dead Sea salt and black lava salt, bentonite clay, and grapefruit essential oils, this soak is perfect for a light detox. The salts release numerous minerals and vitamins into your bath water to be absorbed by your skin. The clay and grapefruit absorb the toxins leaving your skin healthy, vibrant, and rejuvenated.
4oz or 8oz
Ingredients: Dead Sea Salt, Black Lava Salt, Bentonite Clay, Grapefruit EO.
Handcrafted in Hawkins, Texas by Moon Rivers Naturals.