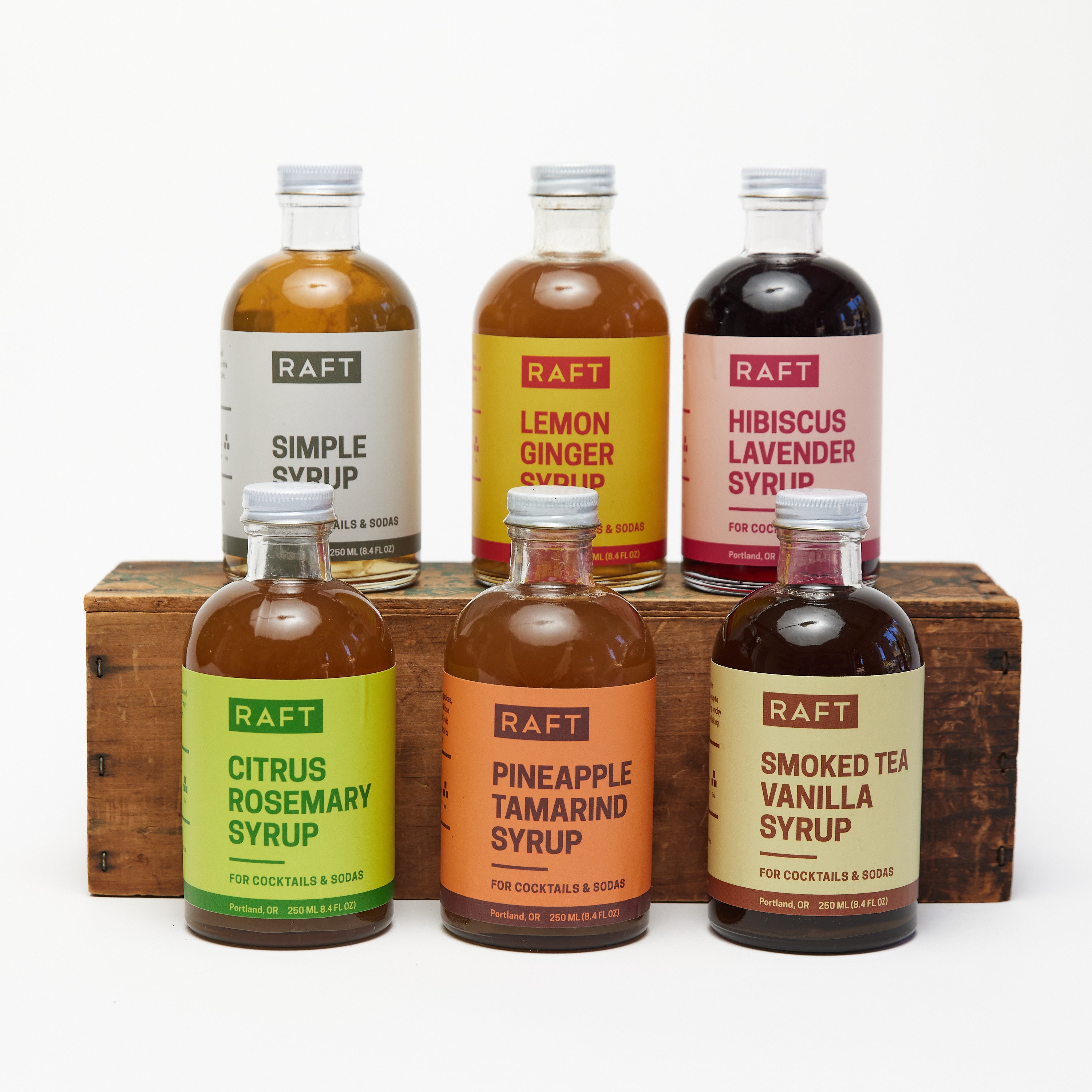 The sweetness of syrups balances the strong taste of spirits, the sour of fresh juice, and the bitter that brings everything together in a balanced cocktail. Just because you're adding syrup doesn't mean your drink is "sweet".
Raft syrups are made in small batches in a Portland facility with 100% organic cane sugar paired with natural, sustainable, and fair trade produced ingredients. Use RAFT Syrups with soda water for a delicious natural soda with 50% less sugar per serving than most sodas or as a base for easy craft cocktails at home.
Each 250 ml (8.4 oz) bottle has approximately 16 servings.