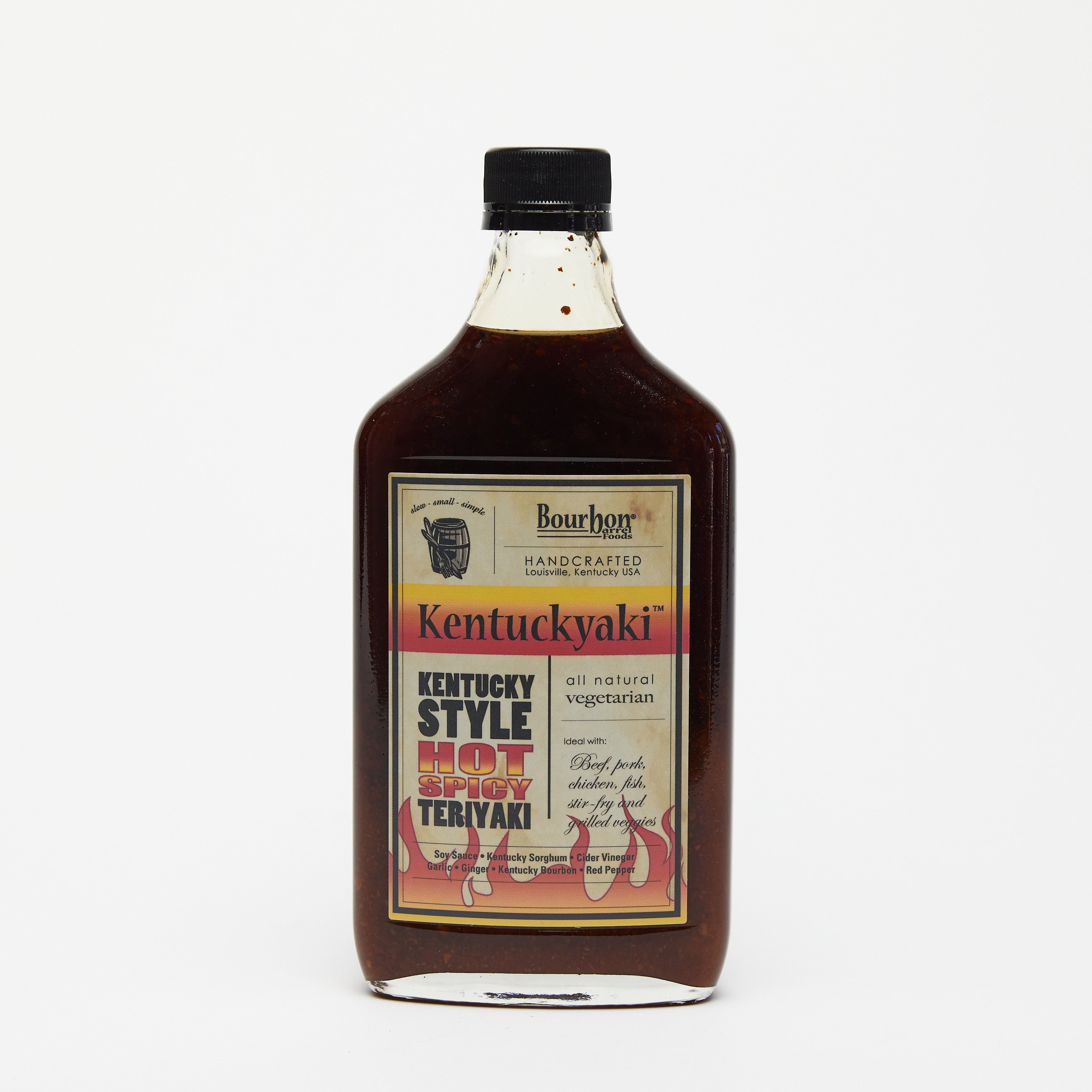 A teriyaki sauce, with a splash of Kentucky bourbon for some extra fun and flavor. Seasoned with fresh garlic and ginger, sweetened with pure cane Kentucky sorghum and red pepper to give this sauce some heat. This all-natural and preservative free sauce is delicious on meat, poultry, seafood and veggies.
Winner of the 2017 Good Food Award
Handcrafted in Louisville, Kentucky by Bourbon Barrel Foods.