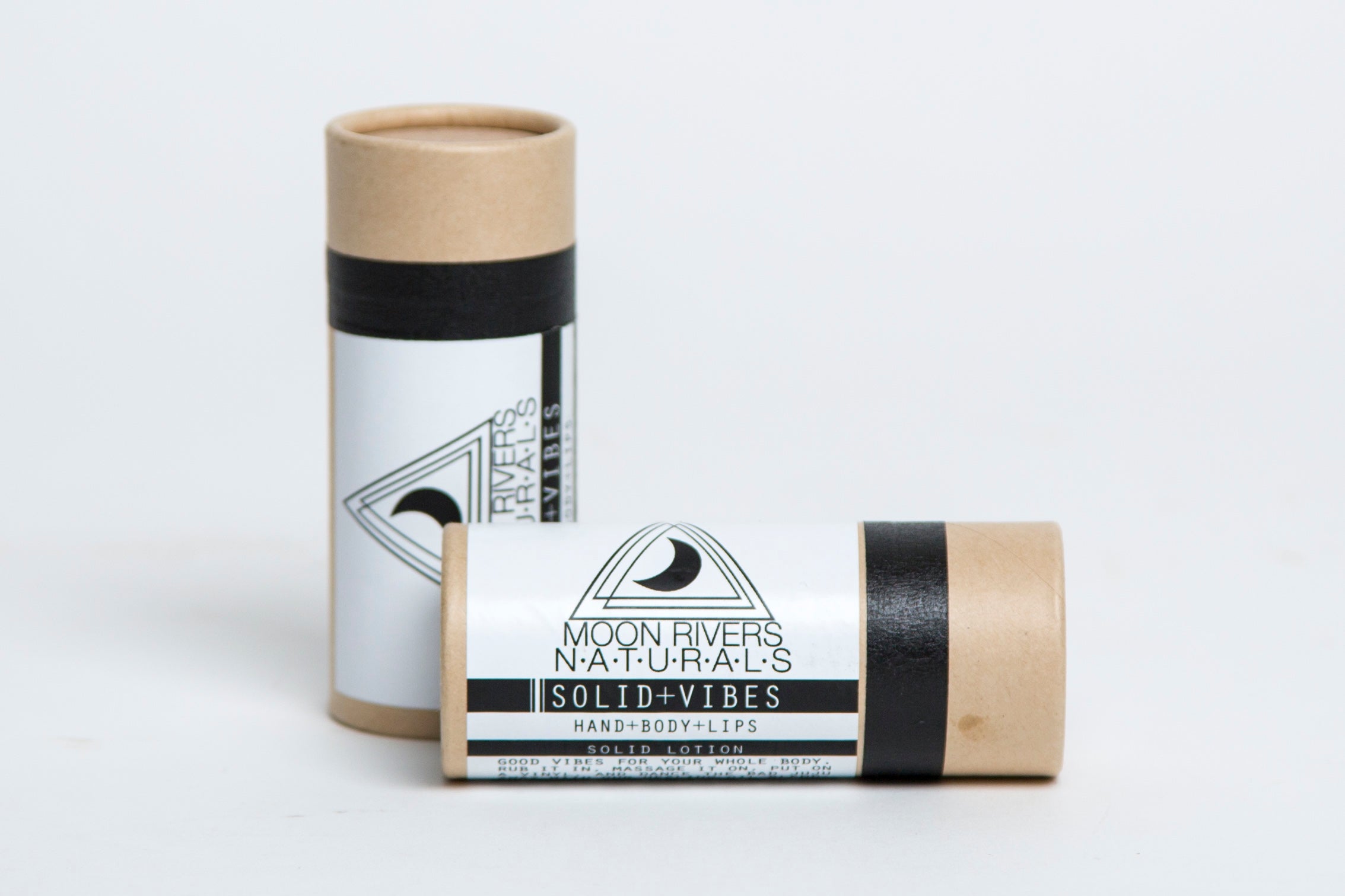 Solid Vibes is a roll on fragrance infused with organic lavender, chamomile, and calendula petals, an essential oil blend, and pure quartz crystals.  
2 oz. Biodegradable container 
Ingredients: Olive Oil*, Coconut Oil*, Almond Oil, Shea Butter*, Local Beeswax, Lavender (infused)*, Chamomile (infused)*, Calendula (infused)*, Special Essential Oil Blend, Non-GMO Vitamin E, Quartz Crystal. 
*Organic 
Handcrafted in Hawkins, Texas by Moon Rivers Naturals.