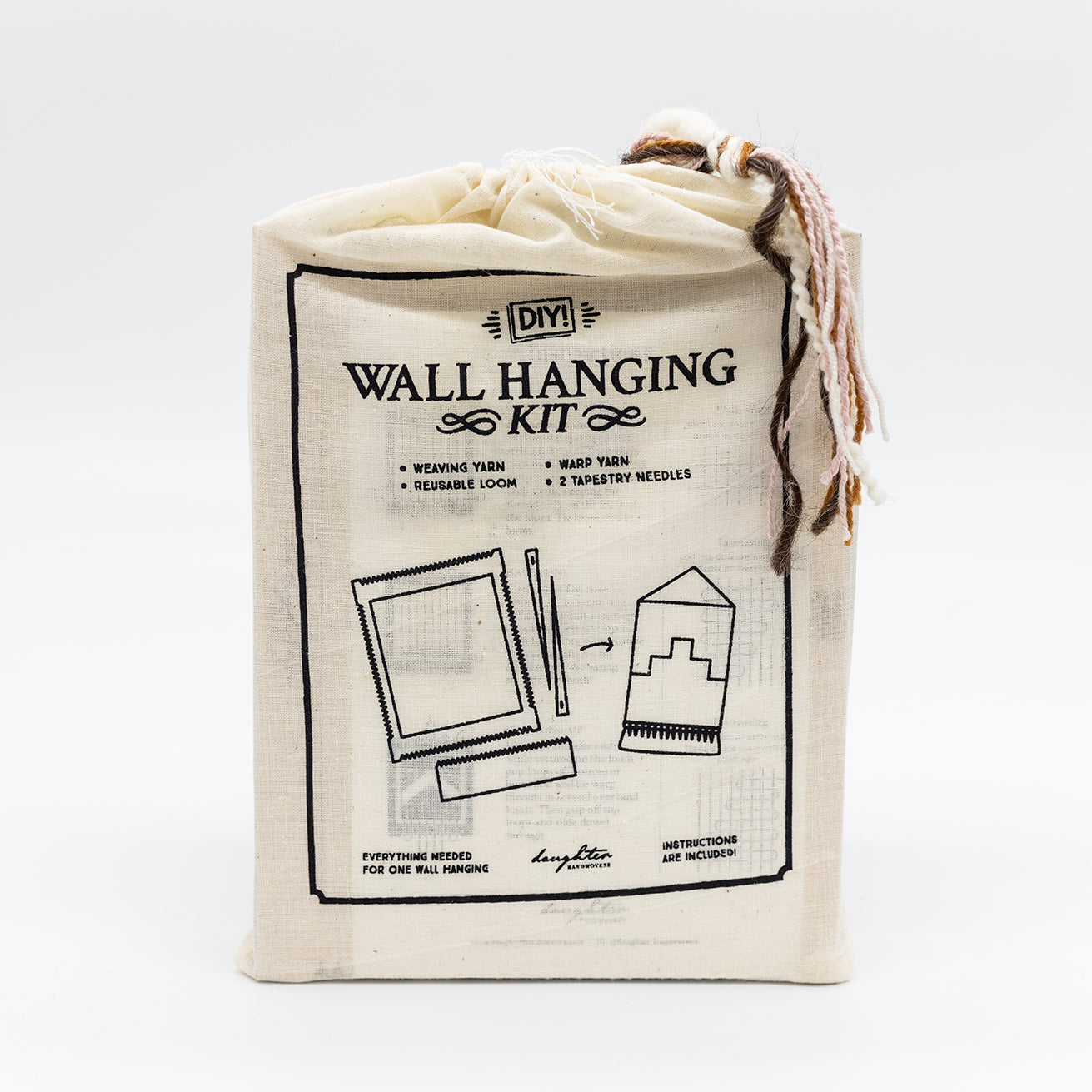 This DIY Wall Hanging Kit is a great introduction to making your own wall hanging and other accessories. They're easy to use and great for beginners! You can use this loom in either portrait or landscape format for more variety, as well as for other projects like coasters, necklaces, bracelets, and more! Everything you need for your first project is included.
Each kit comes with:
- 1 reuseable wood loom 
- a comb or "Beater" for placing yarn
- 2 tapestry needles
- plenty yarn for your first project
- instruction on using the loom as well as a few weaving structures to try.
Looms are approximately 7x9"