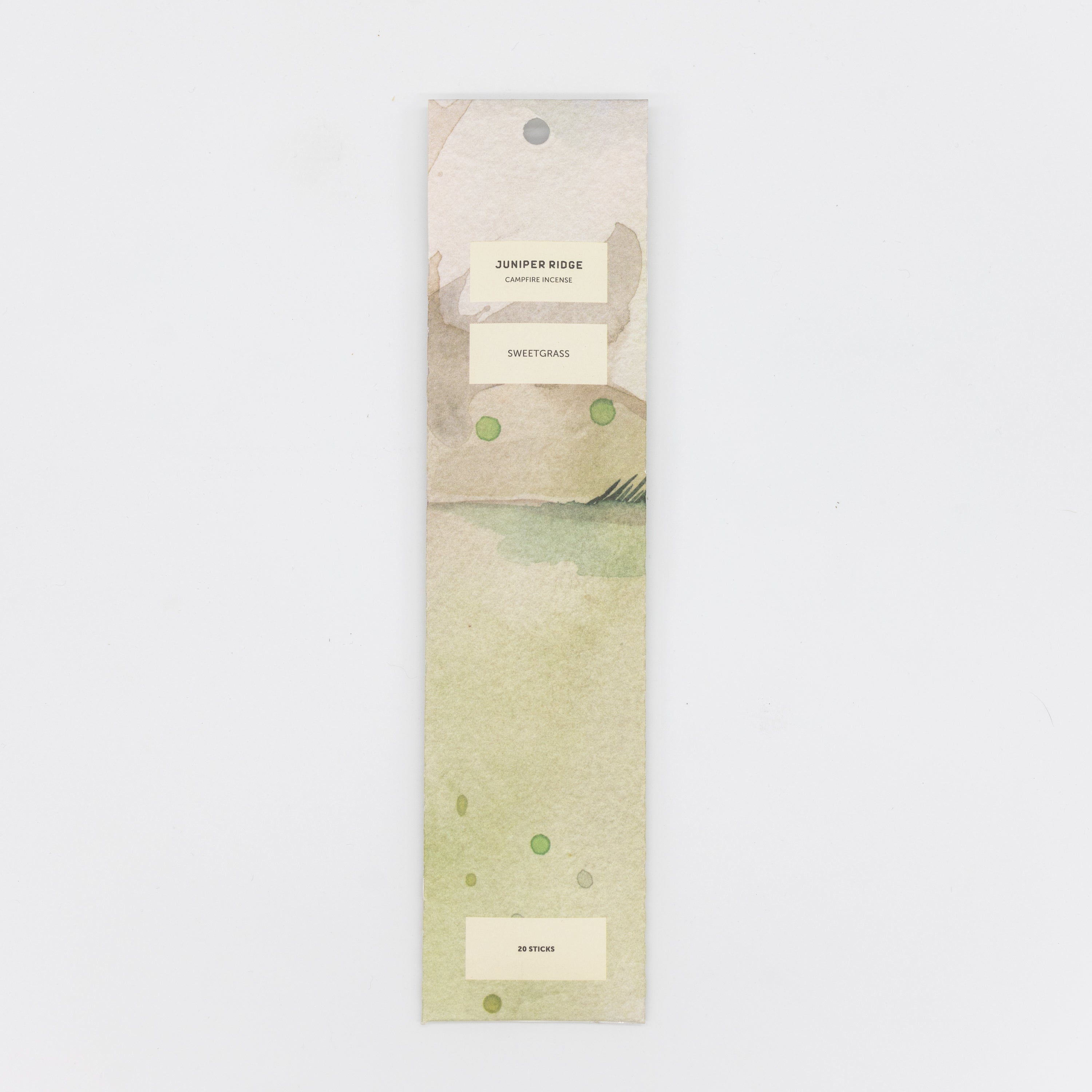 Sweetgrass Campfire Incense transports you to summer in the northern plains and low prairies of the West. We make our incense directly from the dried grass itself; no hidden ingredients, charcoals, or perfumes. That's how we get our incense to smell just like you were walking in the vast meadows and fields with the cinnamon-like, warm aroma of the flowering sweetgrass filling the air. So when you can't get out there, bring nature home.
Usage: Always burn incense in a well-ventilated area, with a fire-safe holder. Place the incense holder on a level, heat resistant surface and ensure ash and embers are caught safely.
20 Incense Sticks per pack.
Scent Notes Fresh cut grass, vanilla, sweet clover
Ingredients Sustainably Harvested Plants, Tree Sap, Wood, and Bamboo Stick.
Packaging Box is made from SFI (Sustainable Forestry Initiative) material and is printed with environmentally friendly inks.